31.03.2022
Climbing into Cleantech with David Partington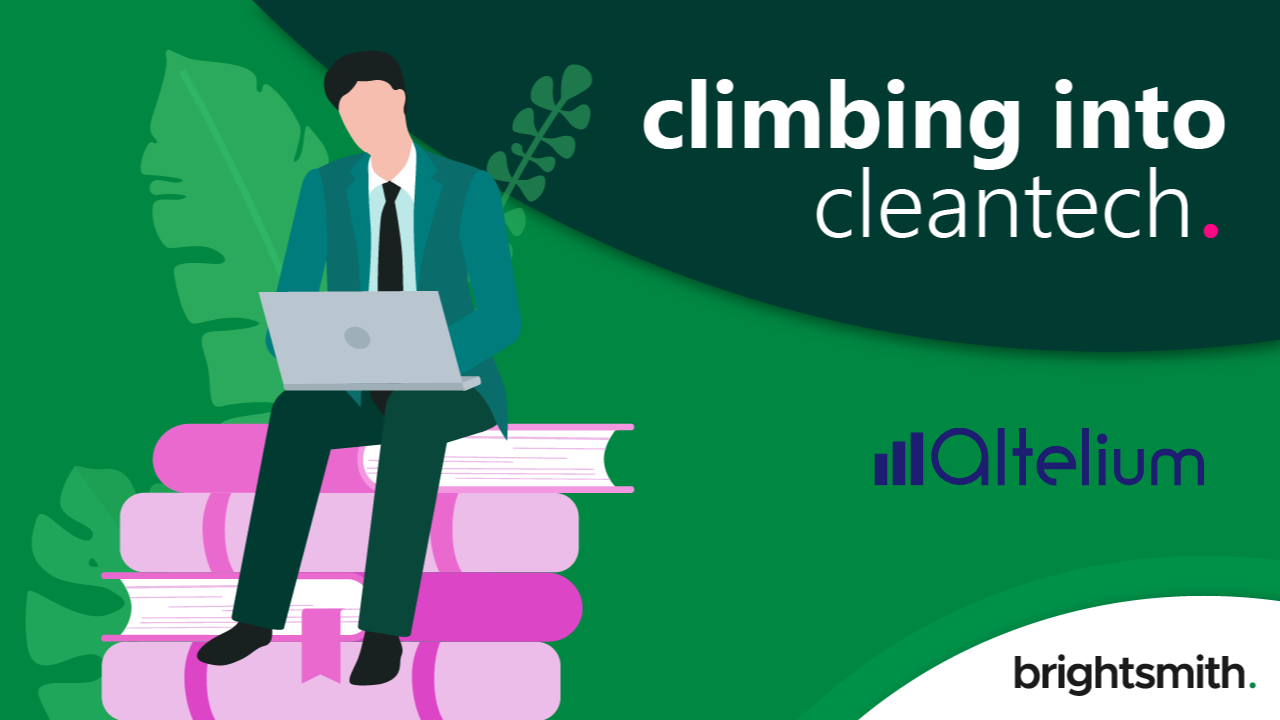 David Partington found his passion for cleantech later on his career journey and has never looked back since! David has recently been appointed COO of insurtech Altelium Limited, proving it's never too late for a career pivot. His desire to move into cleantech was born from discovering his love for electric cars after purchasing a Nissan Leaf 24Kw. In this insightful conversation, David shares his unconventional journey into cleantech with key takeaways for anyone looking to make the move into the industry. He truly believes that the industry will need more diverse skillsets as it continues to grow, it is just a case of finding where your skill set fits through the right conversations with the right people.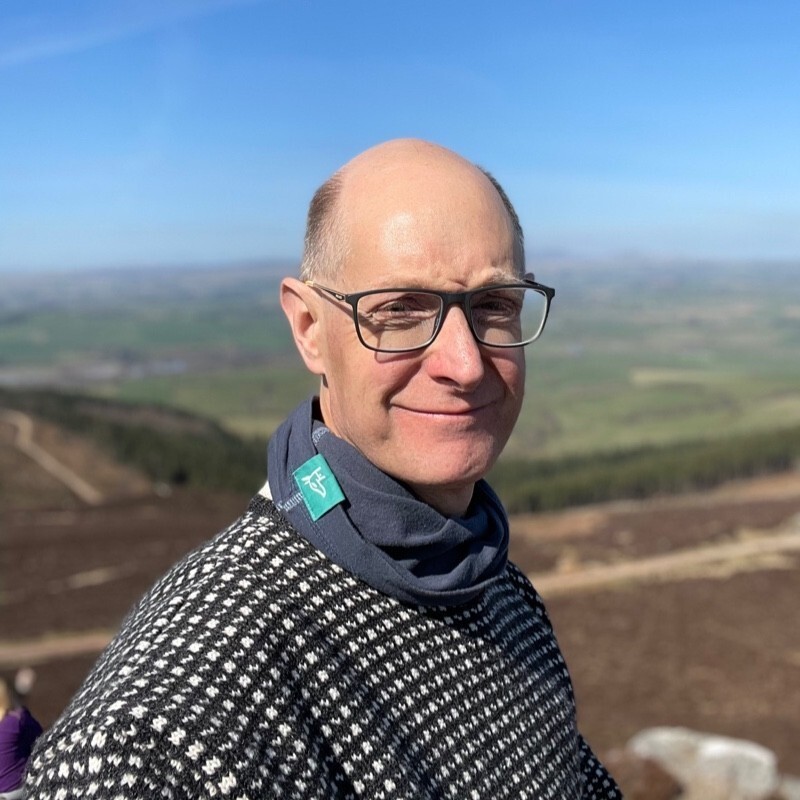 Hello David, it is lovely to meet you today! Could you start by telling us a little bit about yourself?
My name is David Partington and I am the Chief Operating Officer at Altelium Limited which is a battery health service company that specialises in providing insurance for batteries such as the ones used in battery electric storage systems and electric vehicles. I'm originally from Dundee, Scotland and studied Chemistry at the University of Edinburgh. Since then I have had a pretty varied and somewhat unconventional career.
I had the chance to live in the US and work for Ford Motor Company as a Systems Integration Engineer, which was an incredible experience. After a few years of doing this, I came back to the UK and spent a number of years working in IT project management across a number of different industries before moving into insurance. I joined AIG in the UK, eventually becoming their EMEA Operations Executive for personal insurance. I enjoyed 15 years working there, towards the end of my time at AIG, in 2018, I was introduced to the concept of electric vehicles. I stumbled across a YouTube channel called Fully Charged with Robert Llewelyn and a podcast called EV News Daily. This piqued my interest in the technology and I bought my first electric car, a secondhand Nissan Leafe 24Kw. It was this combination of enjoying my new vehicle and consuming online content about electric vehicles that really brought my awareness to the scope and potential of cleantech.
In late 2018 I made the decision to pivot my career and search for a job within the world of electric vehicles. I met some very interesting and helpful people whilst networking including Jose Paris, founder of Zumocharge, a charging-as-a-service platform for electrical vehicles. I worked on Operations & Partnerships, seeking insurance cover for their service. I really enjoyed this role and it got me into the space. Eventually, I was put in touch with the founders of Altelium, it was a really good match from the start and I came in as their COO in January of this year.
How has your interest in electric vehicles developed over time?
I became very aware of the problems of pollution and diesel and it was this awareness that prompted me to find out more about electric cars. This eventually led me into the energy transition universe, I am so glad that this is getting much more attention now as 5-10 years ago it was rarely spoken about. My hometown of Dundee is a bit of an electric vehicle hub and every year they run a Christmas electric vehicle parade which one year I decided to join in with my Nissan Leaf. It took me around 12 hours to drive from London to Dundee, stopping every 50 miles for a rapid charge. I ended up winning an award for travelling the furthest for the parade. The concept of a car being powered by a battery was really fascinating and cool. With my first electric car, part of the fun was seeing how far you could make in one charge. Now there have been massive leaps forward with the technology. I recently bought a long-range Tesla Model 3 and it is one of the best things I have ever owned.
"Don't be afraid to reach out to people and network, because people genuinely want to help"

What are you currently working on at Altelium?
We're currently looking to launch battery electric storage systems in the B2B space and in the near future we are looking to provide insurance for electric vehicles batteries. For me, it's everything I would want- energy transition, electric vehicles, insurance and a lot of project management. I'm really enjoying it and having a great time.
What's been the biggest lesson you've learnt from your time in cleantech?
Honestly, it has to be how nice and approachable everyone is. When I was first networking to try to get into the space I was continually amazed by how willing people were to give up their time. People are so enthusiastic because they are so passionate about cleantech and believe they're doing the right thing.
Do you have any advice for looking to get into cleantech, particularly those who maybe further along in their career?
Don't be afraid to reach out to people and network, because people genuinely want to help. There is also plenty you can learn on the internet and YouTube. There are some incredible events to attend giving you the ability to speak to people, I would say just fully dive in and get immersed. Use the skills you already have, and apply these to a cleantech role. The more the industry grows the greater the need for all types of experience and expertise- there is a space for everyone!
Stay in touch with David and his work at Altelium Limited.
To discover how Brightsmith can help you climb into cleantech and live your purpose, get in touch with the team today -
UK: +44 (0) 203 488 7352
USA: +001 (832) 226 4952
Posted by: Brightsmith Recruitment