Our mission is to offer the best customer experience for Sustainability and Cleantech recruitment.
Summary Oneplanet.com is a disruptive platform harnessing cutting edge network database technology to radically improve the ability of cities, companies and citizens to collaborate and tackle the climate and ecological emergency.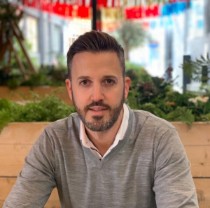 Tommy Bright
Director & Co-Founder
+44 (0) 7775 882768
Primary markets we recruit for are...
We'd love to help you, get in touch here...