29.04.2022
Spring Sparks: Easee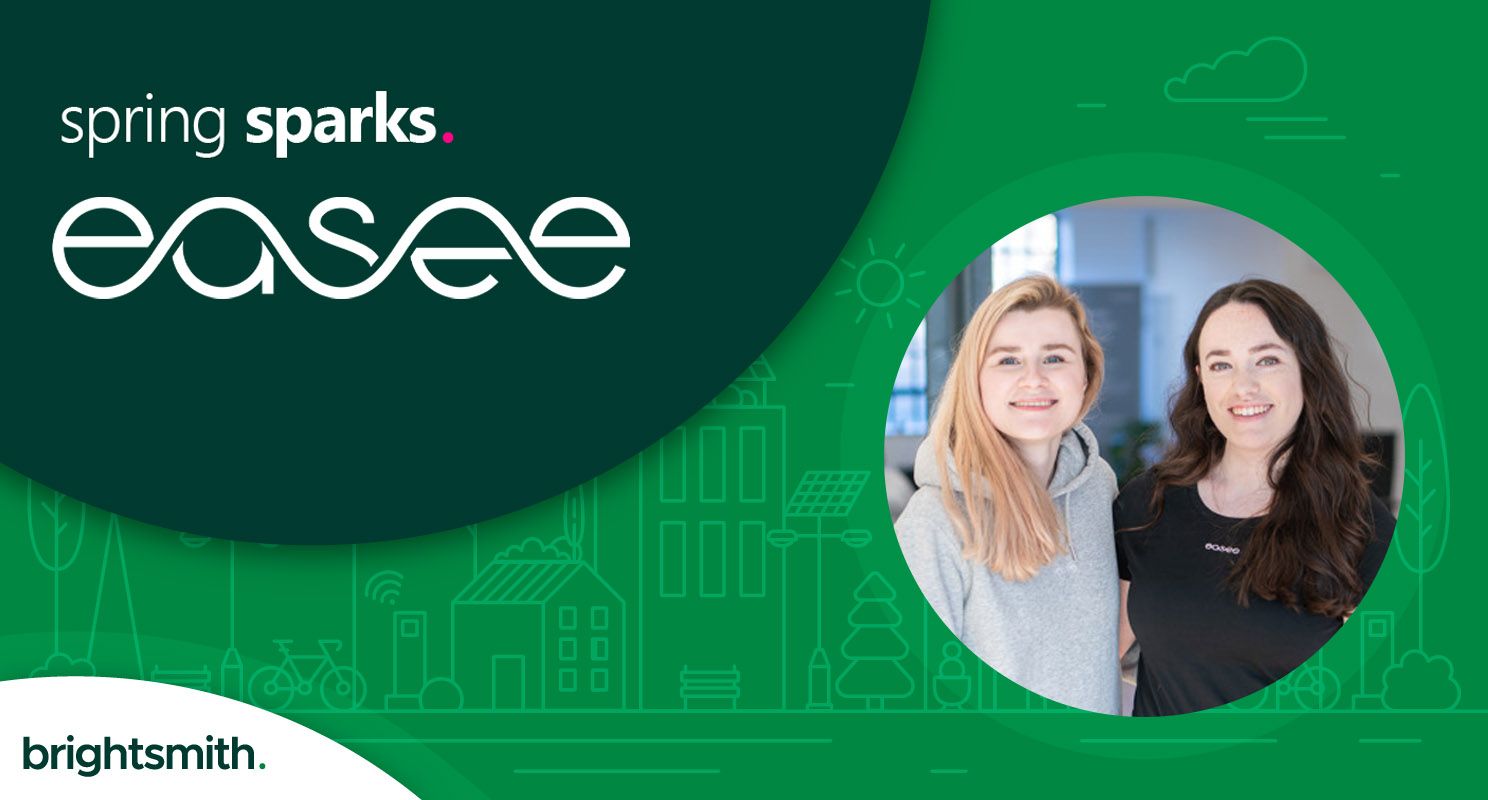 | | |
| --- | --- |
| Company | Easee |
| Cleantech Sector | EV Charging Infrastructure |
| Location | Norway |
Easee was established in 2018 by three Norwegian entrepreneurs with the idea to simply create the world's smartest electric vehicle charger. Today, Easee continue to develop their innovative solutions for charging and power management technology, to provide an ecosystem that will give customers a seamless experience from A to Z. The company's signature Charging Robot will take a place in the power grid of the future acting as a smart electricity valve. Through all their product development, Easee aims to balance creating a premium product with being able to offer this product at a competitive price. They have expanded their original customer base and are now servicing clients across several sectors ranging from domestic to commercial use.
Over the last four years, the company has grown exponentially from 3 to 250+ employees operating within sales offices across Europe - in the UK, Germany and the Netherlands. Although many things have changed over the last four years, one thing that has not is Easee's commitment to never use more of nature's resources than necessary. Easee develops, designs and manufactures all of their products in Norway and exports to around 17 countries in Europe. To meet their strong environmental commitments, Easee ensures their products are designed to be part of the power grid of the future - a power grid that distributes electricity efficiently by focusing on utilising existing capacity most effectively.
Easee's plans are ambitious - by 2026 they want to be one of the largest green technology companies in Europe and by 2031 one of the largest in the world. They have a powerful vision to shape the future of electricity and business culture rooted in the philosophy of putting people first and the need for the development of sustainable technological solutions. Easee aims to set an example of what a sustainable people-focused organisation of the future looks like.
We caught up with Kady-Ann from Easee to talk about Easee's culture, the talent they are hoping will join the team and what the future for the company looks like.
Hello Kady-Ann, it is lovely to meet you today. Could you start by telling me what type of culture you are fostering at Easee?
At Easee, it has always been, 'People First'. We believe our culture is so strong and powerful that it will inspire a global cultural revolution where people do truly come first. We aim to empower and inspire people to be the best versions of themselves by providing a safe working environment that is always supportive of this. We have a simple formula that underpins every decision made here at Easee, 'Happy People -> Happy Products -> Happy Customers & Planet!
What type of people are you looking for to join to Easee team?
We are looking for people who are on a journey to becoming the best version of themselves. People who care passionately about making a difference and being the change they want to see in the world. We want the talent who work with us at Easee to truly value people and the planet. We actively seek out those who dare to dream and aren't afraid of trying out new ideas.
What can we look forward to from Easee in the future?
Our ambition is to become one of the world's largest green technology organisations in the world! In 3-5 years we aim to be one of the largest in Europe and then look towards being one of the largest in the world within the next 7-10 years.
Keep up to date with Easee's journey here.
If you are looking to expand your cleantech team, reach out to a member of the Brightsmith team today -
info@brightsmith.com
UK: +44 (0) 203 488 7352
USA: +001 (832) 226 4952
Posted by: Brightsmith Recruitment