30.05.2022
Spring Sparks: Grid Edge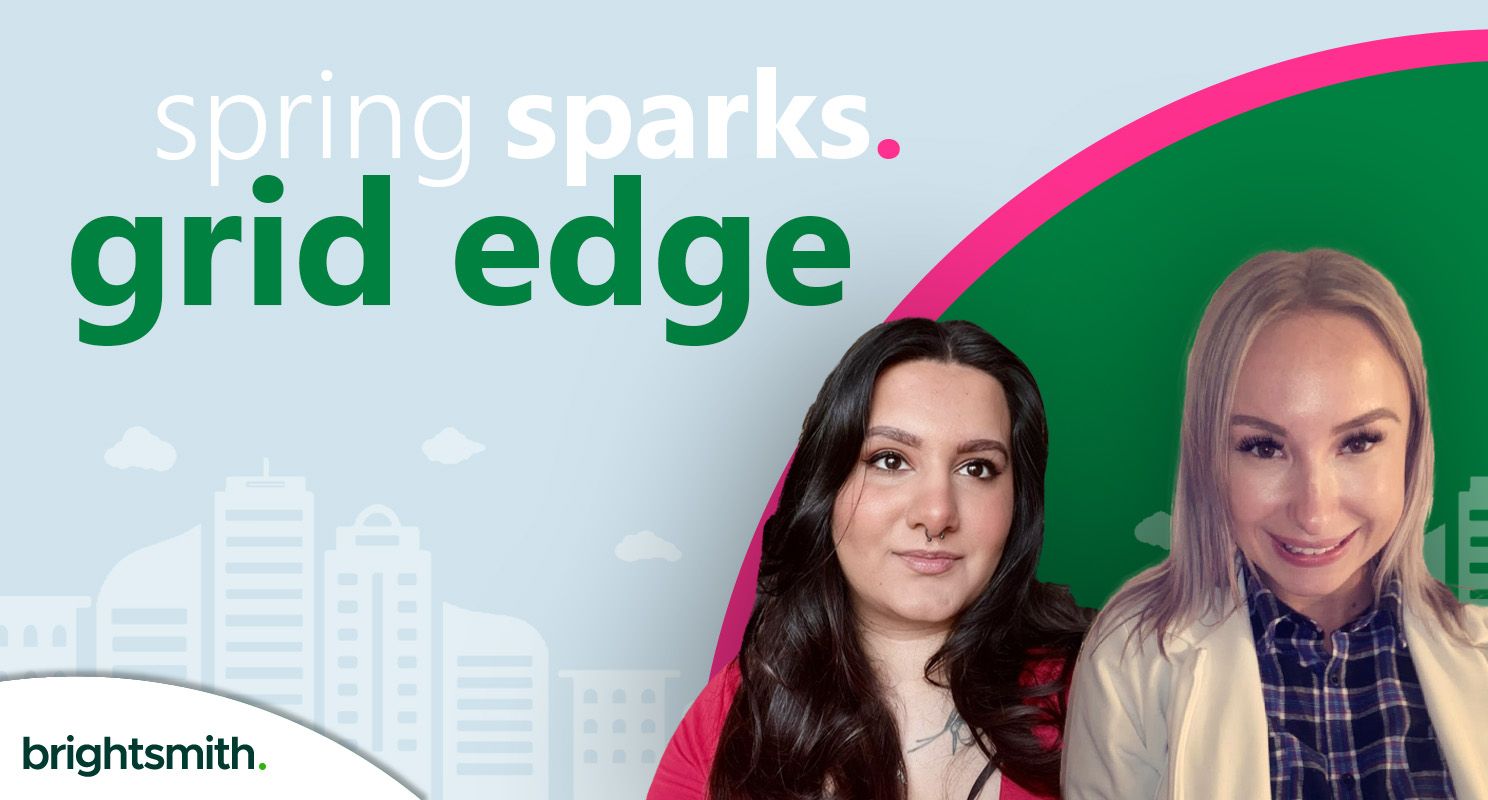 | | |
| --- | --- |
| Company | Grid Edge |
| Cleantech Sector | Working within AI to power commercial buildings to Net Zero |
| Location | Birmingham, UK |
The journey to Net Zero was never going to be easy, with a variety of solutions from different stakeholders and industries needed to make the seemingly impossible, possible. Grid Edge are at the forefront of this push by the UK government to reach the ambitious target of Net Zero by 2030. Their mission is to enable the built environment to reach net-zero through accelerated carbon reduction. To do this they provide artificial intelligence software that empowers building operators to reduce their CO2 emissions, to bring both energy costs under control and improve building comfort. Grid Edge's data-drive software has been implemented by some of the UK's most interesting and dynamic buildings from shopping centres and theatres to airports and large office buildings. A particular success story for the company was working with Hammerson, the owners of the iconic Bullring shopping centre and Grand Central in Birmingham. Edge2X was implemented in both buildings which allowed managers to reduce costs, cut carbon and improve building performance which resulted in an incredible 15-20% energy saving overall.
Grid Edge is the brainchild of three friends and colleagues from Aston University's Energy Research Institute. Dr Dan Wright, Dr Jim Scott and Tom Anderson built on their legacy of ground-breaking R&D at Aston University - swapping the laboratory for the boardroom to found Grid Edge in 2017. They wanted to put commercial energy users at the heart of the changing energy system. For too long the founders felt companies had considered users passive, purely there to just make payments. Through Grid Edge, they wanted to empower users to actively and intelligently participate in the battle to combat climate change. After completing award-winning research on managing complex buildings through BMS systems, using AI to manage load demands for electric vehicle charging and on innovations around vehicle grid capabilities, Grid Edge was ready to take on the current and future challenges of achieving Net Zero.
We caught up with Laura Boucher and Kirt Ahluwalia from Grid Edge to talk about the culture Grid Edge is fostering, their talent and the exciting developments on the horizon.
Hello Laura and Kirt, it is a pleasure to speak to you today all about Grid Edge. We wanted to start by talking about the culture you have developed at Grid Edge?
'We, the curious' is the best way we could sum up the culture at Grid Edge. Our values are open, honest and transparent. We combine these with a culture that encourages questioning, investigating and working out how to make the impossible work. We aim to make the complex seem simple. For us, it was crucial to build a team who were multinational, multi-skilled and always searching for the next breakthrough in technology. We always want to build a culture that is fun and where there is total support for one another through the journey - this is what makes us hugely proud to be part of the Employee Success for Grid Edge.
What type of people are you looking to join the Grid Edge team?
We are a team working to change the way people use energy, at the forefront of technological advances to reduce the carbon footprint of buildings. We look for people who are ambitious and who care about saving the planet both professionally and personally. We also want people to have a love for AI, data, buildings and energy management among other things.
What is on the horizon for Grid Edge?
We started with the hardest parts first putting us in a unique position to be primed to solve the energy puzzle, as energy demand (including EV charging) and energy sources get more complex. Although our technology is intelligent and continually learning, each building needs to start with the simple wins and then go on a continual improvement journey. As we move forward, our technology will take customers across the world on their Net Zero journey. This will enable thousands of businesses to see the tangible benefits of our platform quickly and easily, before guiding them on a path to refine and fine-tune their infrastructure optimisation resulting in continually reduced carbon footprints. As you can imagine, we love data and are always adding more and more data points which enable our AI to understand more of the context of each scenario in order to continually drive more savings. As we monitor both the grid and demand behind the meter our evolution will enable us to support suppliers, network operators and energy consumers to optimise their assets with ease.
Keep up to date with Grid Edge's journey to Net Zero here.
If you are looking to expand your cleantech team, reach out to a member of the Brightsmith team today -
info@brightsmith.com
UK: +44 (0) 203 488 7352
USA: +001 (832) 226 4952
Posted by: Brightsmith Recruitment