05.07.2023
Switching Electrification Up a Gear with Bonnie Datta | Conversations in Cleantech | Season Five, Episode Three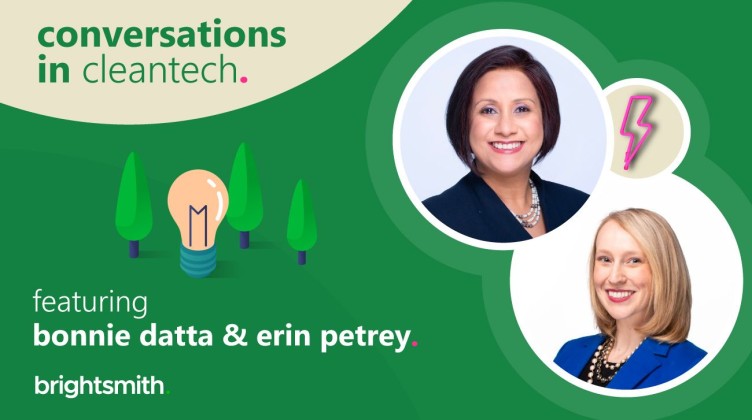 We're delighted to welcome fleet electrification advocate and market expert, Bonnie Datta, to season five, episode three of Conversations in Cleantech!
A strategic advisor and board member to a host of innovative electrification startups and scaleups, Bonnie is also front and center with legislators, regulators, and EV industry stakeholders across the US, at both federal and state levels to ensure electrification is top of the agenda.
To give you an idea about Bonnie's desire to scale businesses focussed on decarbonisation and disrupt the status quo - she describes herself as a 'fearless adventurer", whose skillsets can't be put "in a straitjacket" thanks to an unconventional journey into cleantech that has spanned "across mountains and valleys".
Hosted by Brightsmith Vice President, Ben Sparks, this episode touches on Bonnie's views on fleet electrification in general, the tailwinds and headwinds faced by the startups that she's working with, alongside the importance of cross training when it comes to closing the talent gap and invaluable career insights for anyone interested in cleantech.
Posted by: Brightsmith Recruitment