07.07.2023
The Journey To Zero Carbon with Louisa O'Connell and Sirine Hanaf I Conversations in Cleantech I Season Five, Episode Four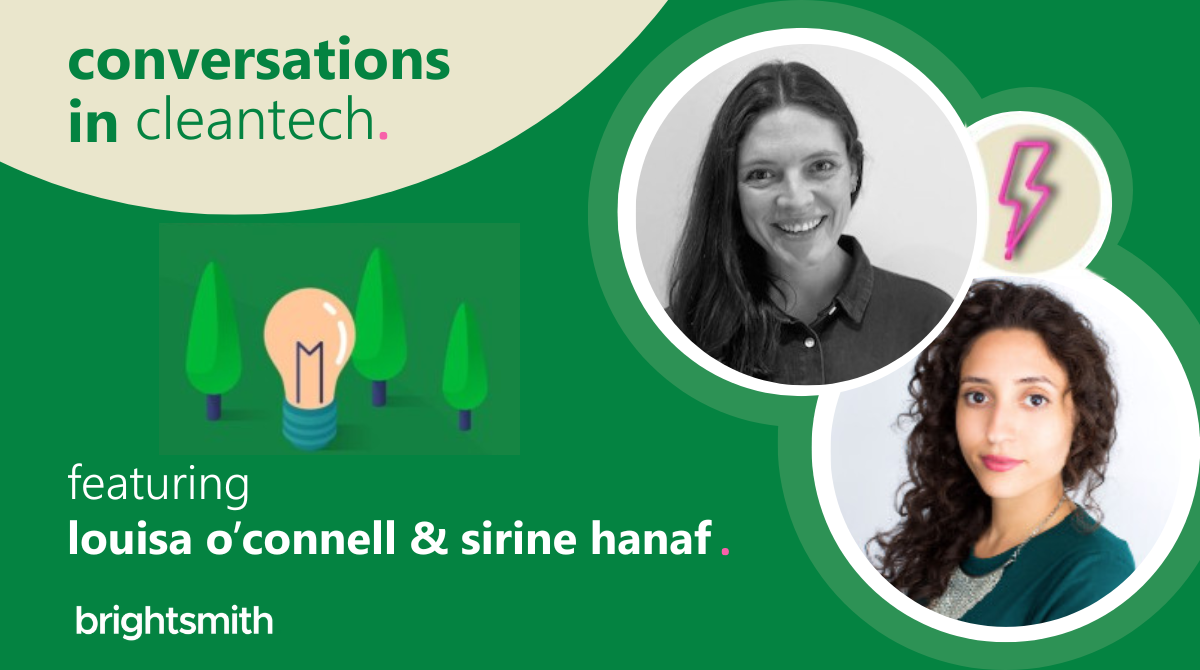 Welcome to another exciting episode of Conversations in Cleantech Season Five! Our Director Jenny Gladman is joined by two exceptional guests, Louisa O'Connell, a Sales Specialist, and Sirine Hanaf, who is the Head of Partnerships at BeZero Carbon.
BeZero Carbon is a global rating agency that plays a crucial role in the voluntary carbon market by providing market participants with the ability to price and manage risk.
BeZero Carbon's focus is on a voluntary scheme that enables companies to offset their emissions through the purchase of carbon credits while ensuring transparency. Their mission is to expedite the transition to a zero-carbon future by supporting companies in their quest to achieve net-zero emissions.
Louisa shares her story of transitioning from academia to the carbon market industry and how working with companies such as ITV and Net Zero Target has impacted her professional journey. Sirine talks about her experience of transitioning from a strong corporate background to a dynamic startup. They both discuss the challenges of working in the voluntary carbon market and provide advice for those who want to enter the carbon market.
In this engaging conversation, Louisa and Sirine share their inspiring professional journeys from the beginning to how they landed at BeZero Carbon and how their roles contribute to the fight for a cleaner future. You will be motivated to pursue a career in driving the energy transition after listening to their inspiring stories. So, tune in now to your favourite podcast platform and join the conversation!

Listen to the podcast here!
Posted by: Brightsmith Recruitment