09.07.2023
Driving Towards A Sustainable Future with Ellen Kugelberg I Season Five, Episode Five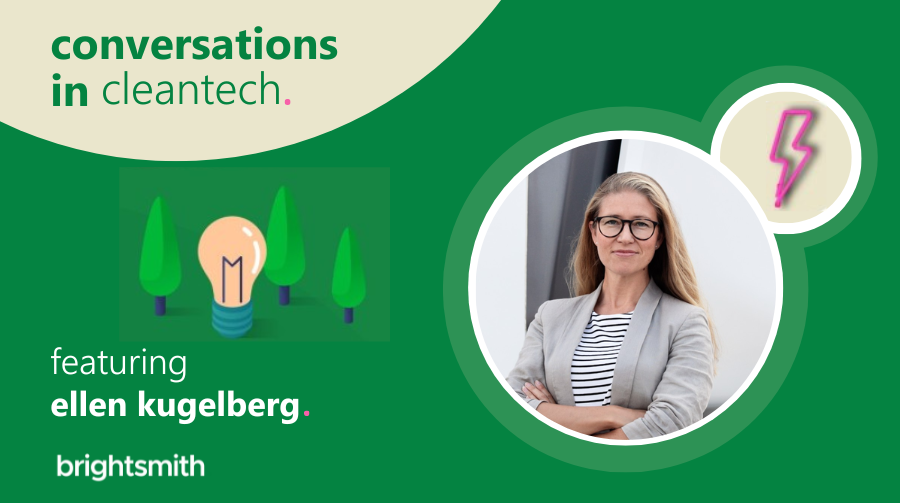 Welcome to another exciting episode of Conversations in Cleantech! Today, Jenny Gladman, our Director, is joined by a true trailblazer in the world of technology and sustainability, Ellen Kugelberg. Ellen's career is nothing short of remarkable, having dabbled in engineering, consulting, telecom, and even founding a nonprofit foundation.
Ellen is currently the Chief Product Officer of Einride, a freight technology company that is revolutionising the transportation industry with its cutting-edge solutions for electric and autonomous shipping. With her extensive knowledge and experience, Ellen is leading the charge towards a more sustainable future, one truck at a time.
In this episode, Ellen shares her insights and experiences on how she transitioned from engineering to consulting and then into the tech industry, her passion for leveraging data for intelligent business decision-making, and her mission to make a real difference in children's reading ability through a nonprofit foundation.
We also dive into the challenges and opportunities in the cleantech space, the role of sensors in revolutionising the transportation sector, and how Einride is pioneering the way towards a greener and more sustainable future.
Whether you are a budding entrepreneur, a tech enthusiast, or simply curious about the future of clean tech, you do not want to miss this episode. So sit back, relax, and join us for an insightful conversation with Ellen Kugelberg.

Listen to the podcast here!
Posted by: Brightsmith Recruitment