11.07.2023
Pioneering Carbon Capture with Jim Mann I Season Six, Episode One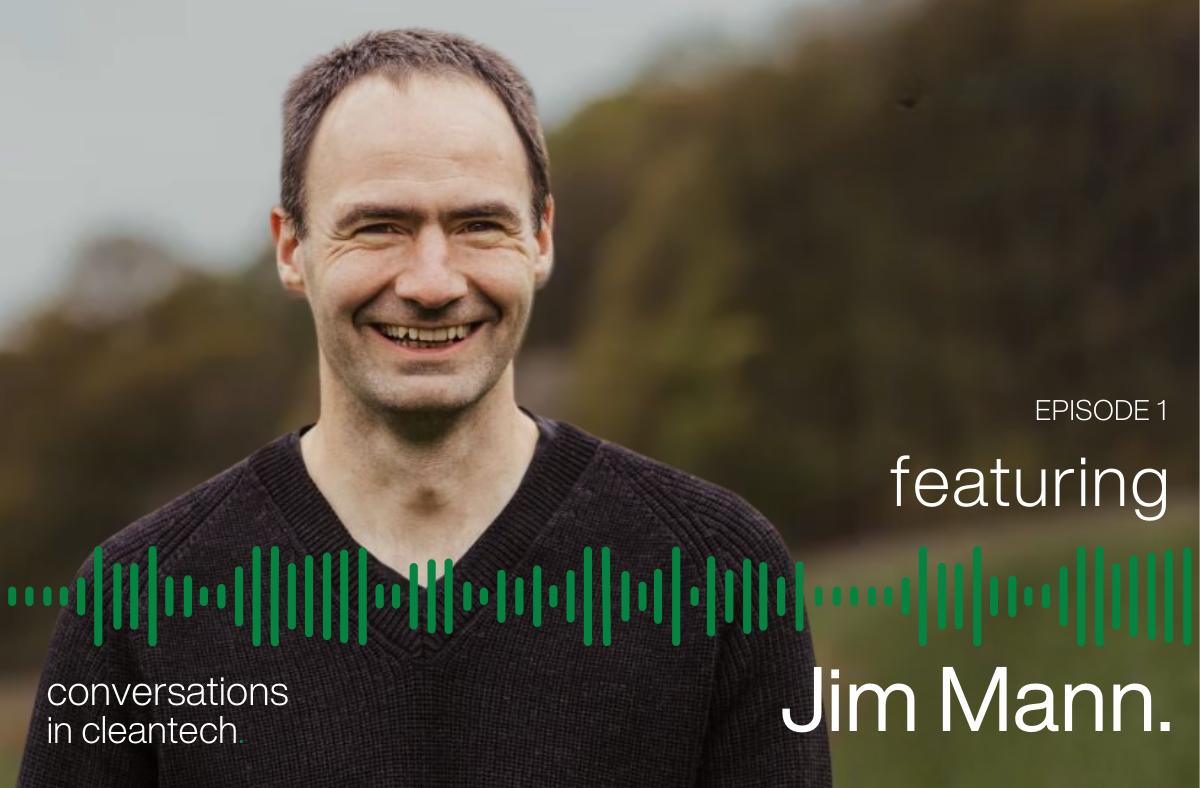 Welcome to Season Six of Conversations in Cleantech! From inspiring stories and words of wisdom to future foresight and the tech from the bleeding edge of cleantech, during this season you can expect to learn all about how pioneering start-ups and the founders at their helm are propelling us towards a cleaner, greener tomorrow.
In the first episode, Brightsmith director Jenny Gladman is joined by Jim Mann, the founder and CEO of UNDO Carbon Removal. Jim, a serial entrepreneur, father of two, and passionate long-distance runner, leads UNDO Carbon Removal in their groundbreaking mission to capture significant amounts of CO2 from the atmosphere using basalt rock.
UNDO Carbon Removal's innovative approach has gained attention for its potential impact on combating climate change. By spreading basalt rock on agricultural land, they trigger a chemical reaction that releases minerals and captures CO2 through carbonic acid. This process offers a double benefit of carbon removal and enhancing agricultural productivity.
A key focus for UNDO Carbon Removal is developing rigorous measurement, reporting, and verification (MRV) methodologies to accurately quantify their carbon removal efforts. This enables them to obtain carbon credits, adding further value to their sustainable solution.
Jim's motivation for founding UNDO Carbon Removal stems from his lifelong ecological awareness. Recognising the need for action beyond government initiatives, he took it upon himself to explore scalable solutions and make a tangible difference. His journey serves as inspiration for aspiring founders and individuals interested in making a positive impact in the clean technology sector.
Join us in this episode as Jim shares the remarkable story behind UNDO Carbon Removal, discusses the potential impact of their technology, and imparts valuable advice for those considering their own entrepreneurial journey in the pursuit of a sustainable future.
Click here and tune in to gain insights and guidance from a visionary leader in clean technology.
Posted by: Brightsmith Recruitment