09.08.2023
Exploring Energy Storage and Entrepreneurial Struggles with Mike Simpson, Founder and Chief Commercial and Product Officer at Cheesecake Energy | Season Six, Episode Five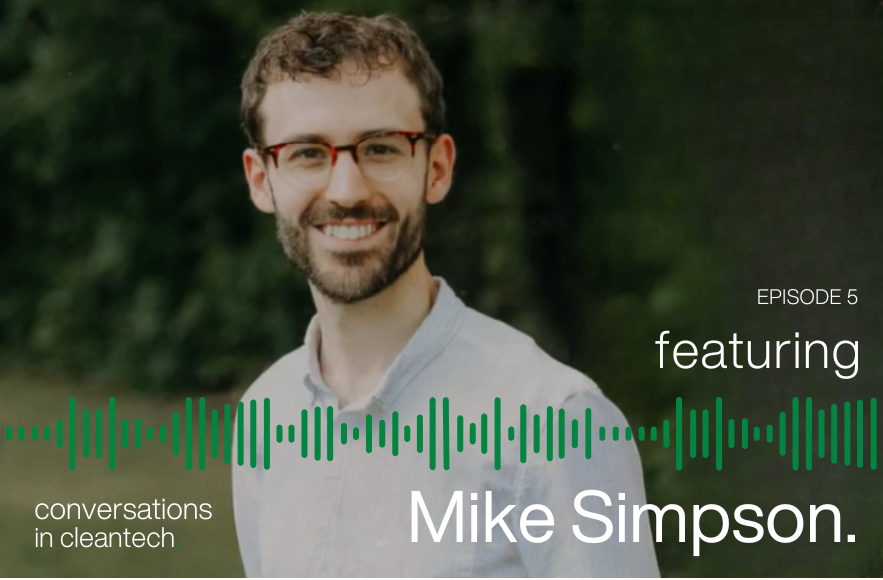 Welcome to Season Six of Conversations in Cleantech! From inspiring stories and words of wisdom to future foresight and the tech from the bleeding edge of cleantech, during this season you can expect to learn all about how pioneering start-ups and the founders at their helm are propelling us towards a cleaner, greener tomorrow.
In this episode, we're joined by Mike Simpson, Founder and Chief Commercial and Product Officer at Cheesecake Energy.
Contrary to the name, Cheesecake Energy is not a purveyor of deserts! Instead, they are a pioneering cleantech start-up developing thermal and compressed air energy storage technology.
Despite Mike's background in aerospace engineering, by the time he had finished studying in the field, he knew he wanted to live his purpose and work in cleantech.
The perfect listen for those curious about cutting-edge cleantech or founders looking for fascinating facts about start-up life; this episode covers all you could need to know, including the challenges of innovating new technologies; funding challenges and strategies for securing grants and investments; the traits of successful entrepreneurs that Mike has observed; and the advice he would give his 16-year-old self.
Get ready to be inspired to live your purpose in cleantech!
Listen Here!
Posted by: Brightsmith Recruitment