25.08.2023
Breathing Life into the Voluntary Carbon Market with Ana Haurie, CEO and Co-Founder at Respira International | Season Six, Episode Six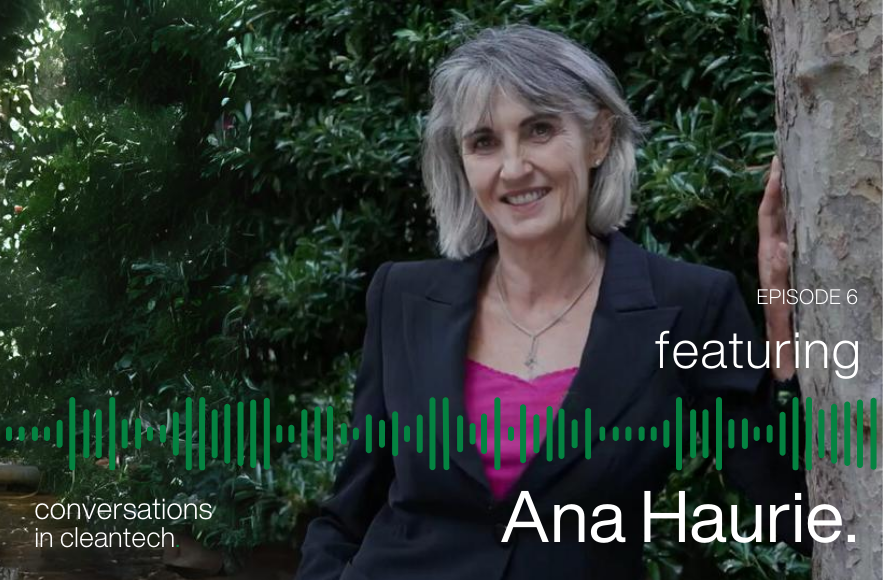 Episode Six of Conversations in Cleantech is here, and it's jam-packed with inspiration and innovation from a leading woman in carbon
Get ready to dive deep into the world of cutting-edge cleantech with
Ana Haurie
, CEO and Co-Founder at
Respira International
Ana
's journey is a true testament to the power of purpose-driven innovation, and her story is bound to leave you motivated and enlightened.
In this episode, you'll uncover:
✨The incredible story behind Respira International's inception
✨ Ana's journey into becoming an influential figure in the carbon community
✨ Exploring the significance of the Voluntary Carbon Market
✨ How Respira International is revolutionising carbon credit partnerships
✨ The entrepreneurial rollercoaster: highs, lows, and invaluable lessons
✨ Embracing mistakes as stepping stones to success
✨ Insights and advice for aspiring cleantech enthusiasts and entrepreneurs
Co-hosted by the brilliant
Jenny Gladman
and
Alexa Mangeant
, this episode is an absolute goldmine of knowledge and inspiration for anyone intrigued by the world of cleantech and sustainability.
Tune in now to gain insights, wisdom, and a glimpse into the future of a greener world!
Listen here:
https://lnkd.in/eW82ecRT
Posted by: Brightsmith Recruitment