19.09.2023
Leading for Global Change with Maria Fennis, CEO of HyET Hydrogen | Season Six, Episode Eight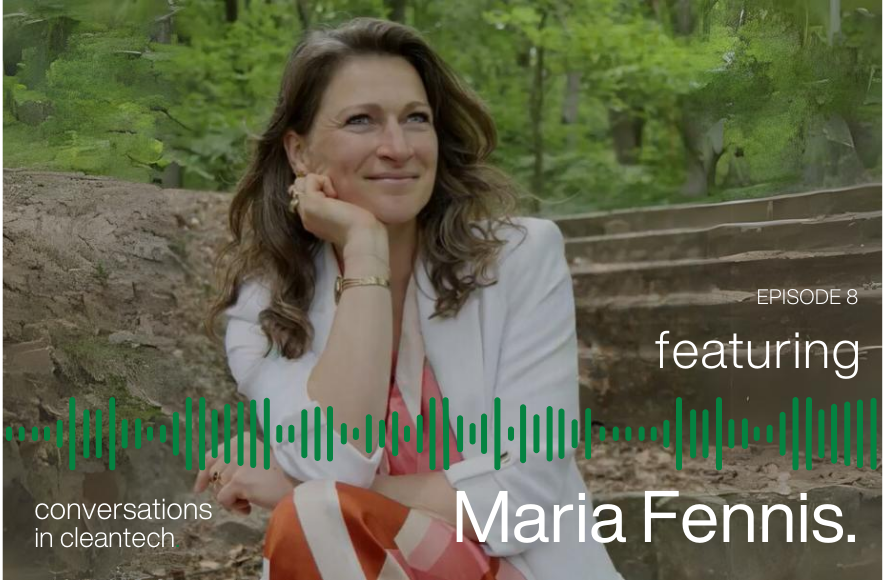 Welcome to Season Six of Conversations in Cleantech! From inspiring stories and words of wisdom to future foresight and the tech from the bleeding edge of cleantech, during this season you can expect to learn all about how pioneering cleantech companies and the leaders at their helm are propelling us towards a cleaner, greener tomorrow.

In this podcast episode, we're delighted to be joined by Maria Fennis, the CEO of HyET Hydrogen.

HyET Hydrogen is a leading SME in the field of electrochemical hydrogen compression, founded in 2008 and headquartered in the Netherlands.

Maria is somewhat of a cleantech veteran, having worked in renewable technology her whole career - from hands-on product development within solar right through to now, heading up a hydrogen company in a gripping growth phase.

In this episode, Maria shares her incredible journey from Chemistry graduate to CEO with inspiring lessons along the way.

From taking to the helm of HyET hydrogen for the last four years and how coaching helped her to build her own leadership character, to why team spirit drives HyET forward and words of wisdom which could be the catalyst to your own career in cleantech - this episode is certainly not one to be missed!

Timestamped Agenda:
00:49 - Introduction to Maria
04:16 - Can you share the vision for HyET Hydrogen?
07:34 - How has your journey from solar to hydrogen CEO been?
11:10 - The hydrogen industry is at a tipping point right now - sitting right at the heart of the industry, what does the next year or two look like for the hydrogen space?
14:13 - Who in the sector have you really admired and think is doing some amazing work?
16:40 - How have you found the learning curve of people?
18:53 - What lessons have you learned since you've been CEO and taken on that responsibility?
20:31 - How has having a coach benefitted you?
22:18 - How do you go about keeping a positive mindset and getting a bit of downtime?
22:23 - If someone's assessing their career and how they could be a part of tackling climate change, what would you say to them?
Connect with your host Jenny Gladman on LinkedIn.
Find your guest, Maria Fennis on LinkedIn.
Thanks for listening to Conversations in Cleantech brought to you by Brightsmith.
Posted by: Brightsmith Recruitment