10.10.2023
Transitioning to an Electric Future with Chris Pateman-Jones, CEO of Connected Kerb | Season Six, Episode Nine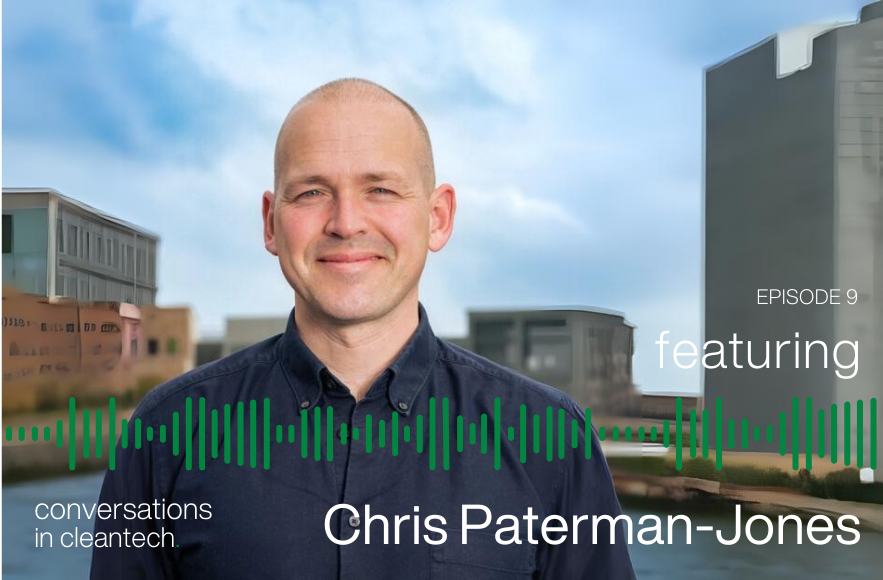 Welcome to Season Six of Conversations in Cleantech! From inspiring stories and words of wisdom to future foresight and the tech from the bleeding edge of cleantech, during this season you can expect to learn all about how pioneering cleantech companies and the leaders at their helm are propelling us towards a cleaner, greener tomorrow.

In this podcast episode, we're thrilled to be joined by one of Brightsmith's trusted partners, Connected Kerb.
Connected Kerb are on a mission to create an EV charging network for everyone, with true innovation and problem-solving at their forefront.
An environmentalist with a PhD in biology, in this episode Chris shares his story of being a leader within the cleantech space.
From the lessons learnt as a first time CEO to addressing the industry skeptics: in this episode, you can expect to discover all of the fascinating details behind Chris, Connected Kerb and start-up culture.
With insights such as how collaboration is crucial to progress, why local authorities hold the key to to wider electrification, maintaining a positive mindset when things get tough, plus team management and how a culture of accountability drives internal innovation: there is a cleantech pearl of wisdom for every person in this episode!
1:33 - Introduction to Chris Pateman-Jones
3:00 - How do you go about shaping a culture of accountability and shared decision making with your team?
5:45 - Who are Connected Curb, and where do they fit into the charging infrastructure space?
11:16 - How would you address some of the recent scepticism in the EV charging space?
14:33 - What else can the industry do to make the transition more appealing?
19:34 - What is your view on the capacity of the grid when thinking about the long game?
23:44 - I know you're a big believer that local authorities certainly hold the key to broader nationwide electrification; can you explain to our listeners why that is?
28:19 - As a first time CEO, what would you say is the biggest lesson you've learned so far?
33:26 - How do you go about maintaining positivity when things are tough?
35:07 - W​​hat would your advice to any person be in terms of how could they navigate a route into this industry?

Connect with your host Jenny Gladman on LinkedIn.
Find your guest, Chris Pateman-Jones on LinkedIn.
Thanks for listening to Conversations in Cleantech brought to you by Brightsmith.
Posted by: Brightsmith Recruitment