Principal Strategy Consultant: Mobility-as-a-Service (MaaS)
Principal Strategy Consultant – Mobility-as-a-Service (MaaS)
As a Strategy Consultant, you will be responsible for developing both public and private sector business. This will include tendering, RFPs, owning end to end process and driving the business forwards. You will need to be commercially minded, creative, analytical and be able to work hand in hand with the sales team.
Responsibilities
Apply your business strategy skills to create context-specific service plans for public sector partners Conduct detailed research on mobility trends and markets Turn research into insight business strategy Oversee competitive tender and other procurement processes from beginning to end -- through strategic evaluation, content creation, review, and submission. Design new services to serve diverse communities throughout Europe Own relationships with transportation executives, government leaders and potential partners
Experience
Experienced in strategic consulting Exposure to both private and public sector Enjoy working in a fast-paced environment Knowledge and understanding of the mobility/ transport sector would be beneficial Excellent written and verbal communication / team player Detail-oriented and analytical Strong research skills Strong academic record Passion for a more sustainable future for the planet
Additional Details
Location – London with some travel Total compensation €110 - €150k plus equity All notice periods considered
If you have a keen interest in mobility, love the idea of working for a fast-paced product-driven start-up and loves a challenge then please get in touch.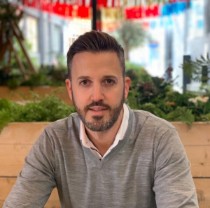 Tommy Bright
Director & Co-Founder
+44 (0) 7775 882768