Partnerships Manager (UK&I) – Mobility-as-a-Service (MaaS)
Partnerships Manager (UK&I) – Mobility-as-a-Service (MaaS)
As Partnerships Manager, you will be responsible for business development for both public and private sector. This will include building pipelines, managing sales cycles end to end and handing over to a customer success team.
Responsibilities
Building a strong sales pipeline Become an expert on the features and functionality of the platform Strategically navigate the sales process Partner closely all other business units to drive operational efficiency and product improvements Establish key relationships in the sector Speak at conferences Become an industry expert with deep knowledge of the legislative and regulatory changes as well as the competitive landscape
Experience
Experienced in client facing roles (either business development, partnerships or management consulting) Enjoy working in a fast paced, product driven company (ideally start-up / scale-up experience) Knowledge and understanding of the mobility/ transport sector, ideally including public sector but not essential Strong track record of successfully selling services or software (prospecting, cross-selling, and developing relationships) and exceeding targets / quotas Excellent written and verbal communication / team player Detail-oriented and thorough Passion for a more sustainable future for the planet
Additional Details
Location – London with some travel Compensation - £100 - £130k OTE plus equity All notice periods considered
If you have a keen interest in mobility, love the idea of working for a fast-paced product-driven start-up and loves a challenge then please get in touch.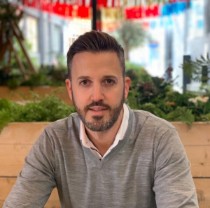 Tommy Bright
Director & Co-Founder
+44 (0) 7775 882768