Chief Commercial Officer – Fuel Cell Technology 
brightsmith are proud to partner with a leading Fuel Cell technology company based in the UK to expand their executive team. This is an opportunity for purpose driven experts to join a business launching products into multiple sectors globally and commencing a period of growth and change. The company is in transition from an R&D company into a commercial company with continuous R&D and are growing to support and catalyse this change.
CCO responsibilities:
Full ownership of the Sales programme including reviewing and assessing the potential to develop strategic partnerships with sector specialists
Development and implementation of commercial operational strategies.
Defining the operational strategy and execution plan to identify and develop emerging markets
Understanding the different market environments and business models to implement operational strategy and tactics
Understanding and assessing margin and product pricing based on a cost up model including administering contracts against the anticipated risks associated
Oversee brand development, strategic planning, project management, business plan creation, sales strategy development, and forecasting.
Provide leadership to the Commercial team, while fostering a culture of accountability, professional development, high-performance, and ethical behaviour.
Background:
Proven success driving revenue and profit taking new technologies to market through team and personal sales strategies within the Power industry
Strong proven leadership skills, with the vision and ability to establish cross-functional relationships and drive cultural / organisational change.
Highly experienced in the commercialisation of disruptive, emerging technology as well as expansion of mature growth markets.
Demonstrated ability to develop and implement market commercialisation strategies
Significant experience in the commercial management of high value technological contracts
Exceptional interpersonal skills, possessing the ability to interact and maintain credibility with people at all levels, including Board level as well as with industry stakeholders
Vast experience with building highly motivated and successful commercial teams
Exceptional negotiating skills and experience in the negotiation and resolution of complex claims
Experience in and knowledge of contract law, contractual litigation and contractual dispute resolution
Educated to degree level, ideally within an engineering discipline
If you are passionate about clean technology and clean energy and enjoy building teams and driving technological change and innovation, please get in touch to discuss this opportunity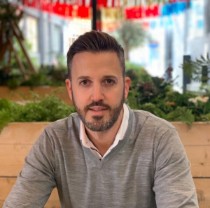 Tommy Bright
Director & Co-Founder
+44 (0) 7775 882768